Sustainable Development Goals
Sustainable Development Goals
UN GLOBAL GOALS
Via Agenda 2030, the UN has set 17 Sustainable Development Goals (SDGs). The goals include financial, social and environmental values. To achieve these goals, governments, civil society and businesses need to work together. The Stena Group works actively to ensure that its activities contribute to achieving the SDGs.
By integrating sustainability in the Stena Group's core business, Stena contributes positively to achieving the SDG's. Yet Stena's activities also have a certain negative impact on the SDGs. Below, the SDGs with greatest relevance for the Stena Group are presented. For each SDG, there is a summary of the Group's impacts and risks, as well as a link to Stena AB's four focus areas.
#5 Reduced inequalities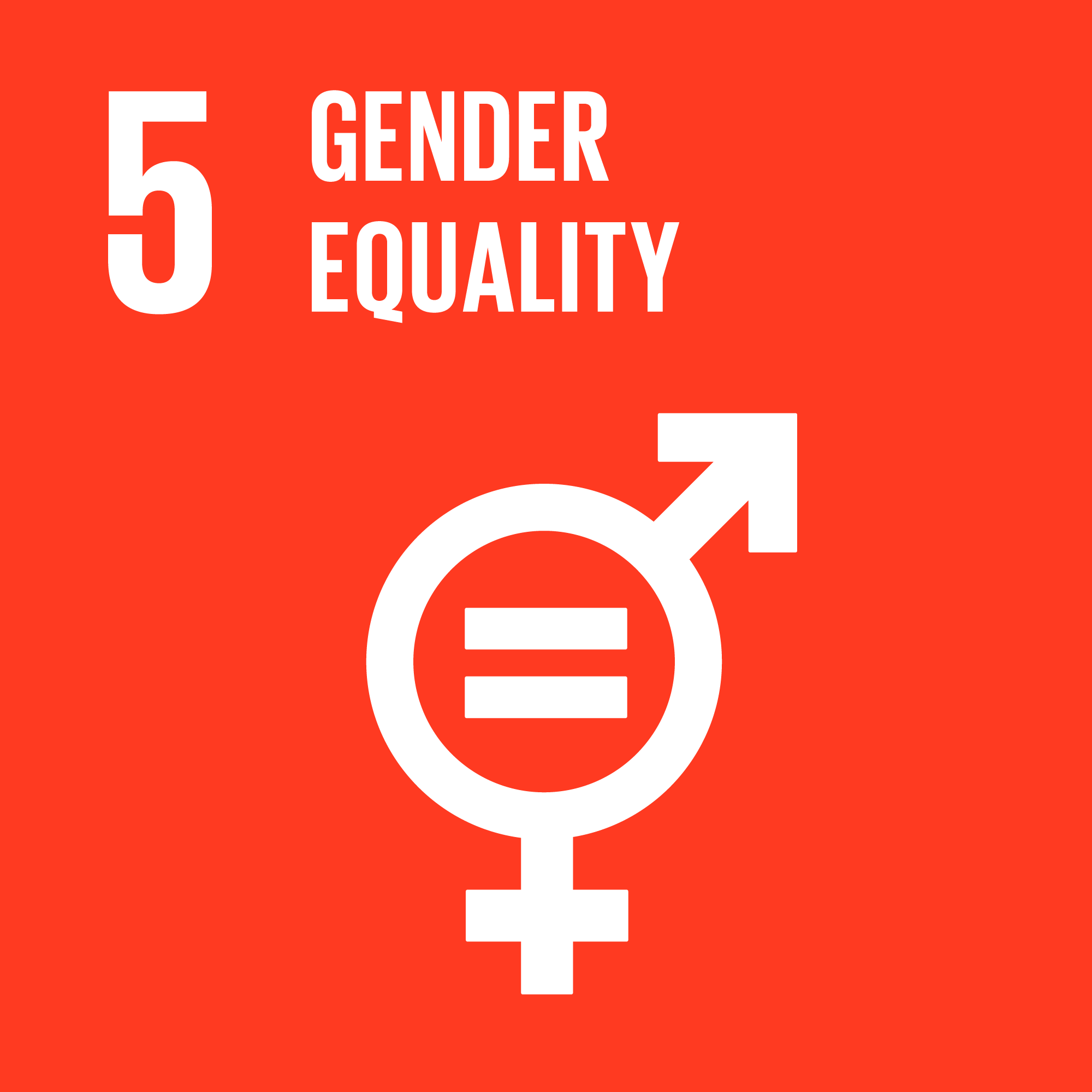 Stena's focus areas:
People
Relevant targets for Stena AB:
5.1 Eliminate discrimination of women and girls
5.5 Ensure full participation of women in leadership and decision making positions
+
Stena is dedicated to achieving a better gender balance throughout the company. Stena has the goal of achieving a better gender balance in their Boards and management groups.
Compliance with Stena's code of conduct and policies will prevent discrimination.
–
Stena is active in several sectors where it is – and has been historically – a challenge to get a good gender balance among the employees.
#7 AFFORDABLE AND CLEAN ENERGY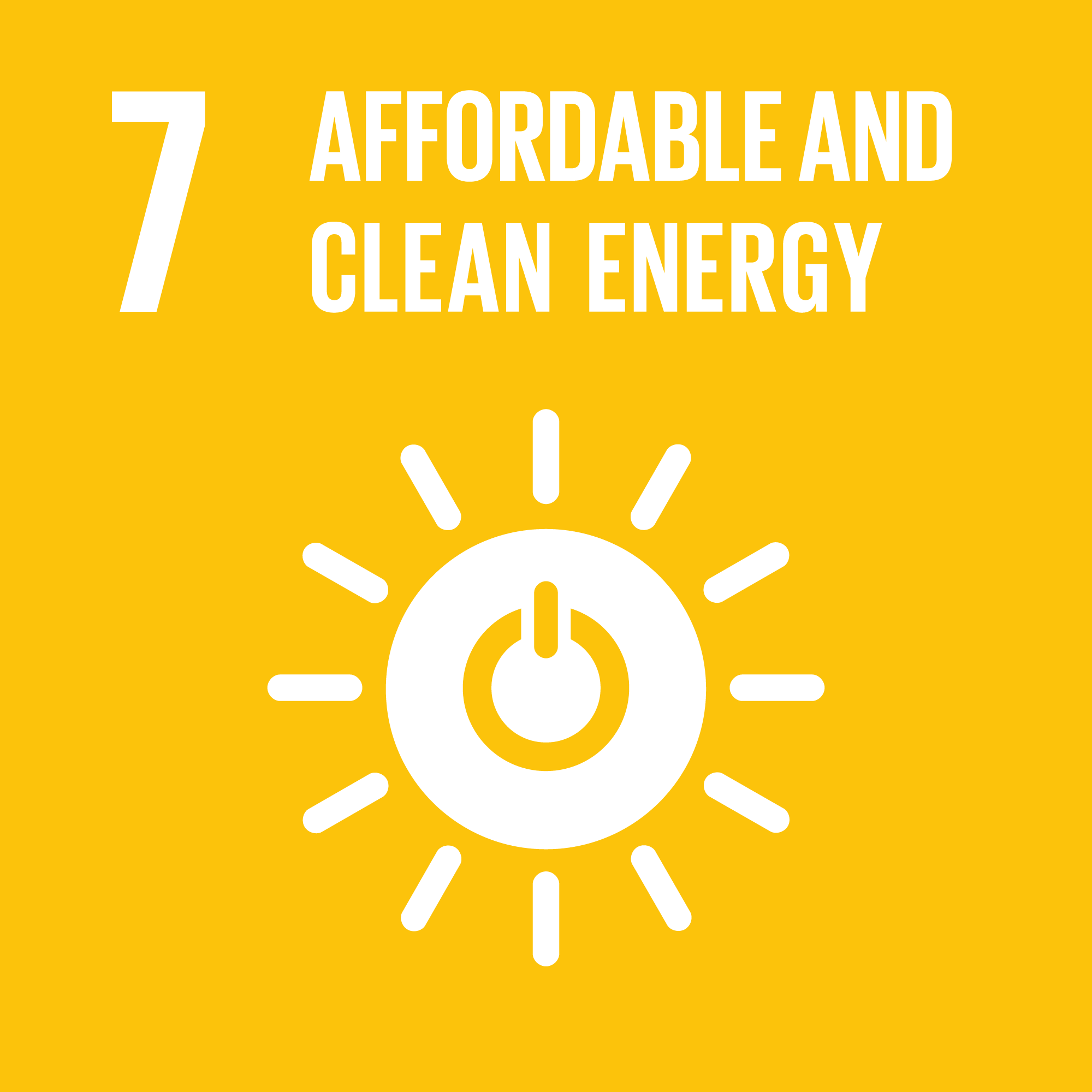 Stena's focus areas:
Environment
Relevant targets for Stena AB:
7.3 Double energy efficiency
7.2 Increase the use of renewable energy globally
7.A Ensure access to research and technology and invest in clean energy
+
In its maritime business, Stena has begun to conduct sea transport on alternative fuels, electrification and energy-efficient tonnage.
Stena Property aims to reduce its climate footprint by 55% to 2030, compared to the 2018 level.
More and more of Stena's activities are solely based on green electricity, and the transition to climate-neutral transport is ongoing.
–
Many of Stena's activities use large amounts of energy and fossil fuels, leading to significant emissions of greenhouse gases.
#8 DECENT WORK AND ECONOMIC GROWTH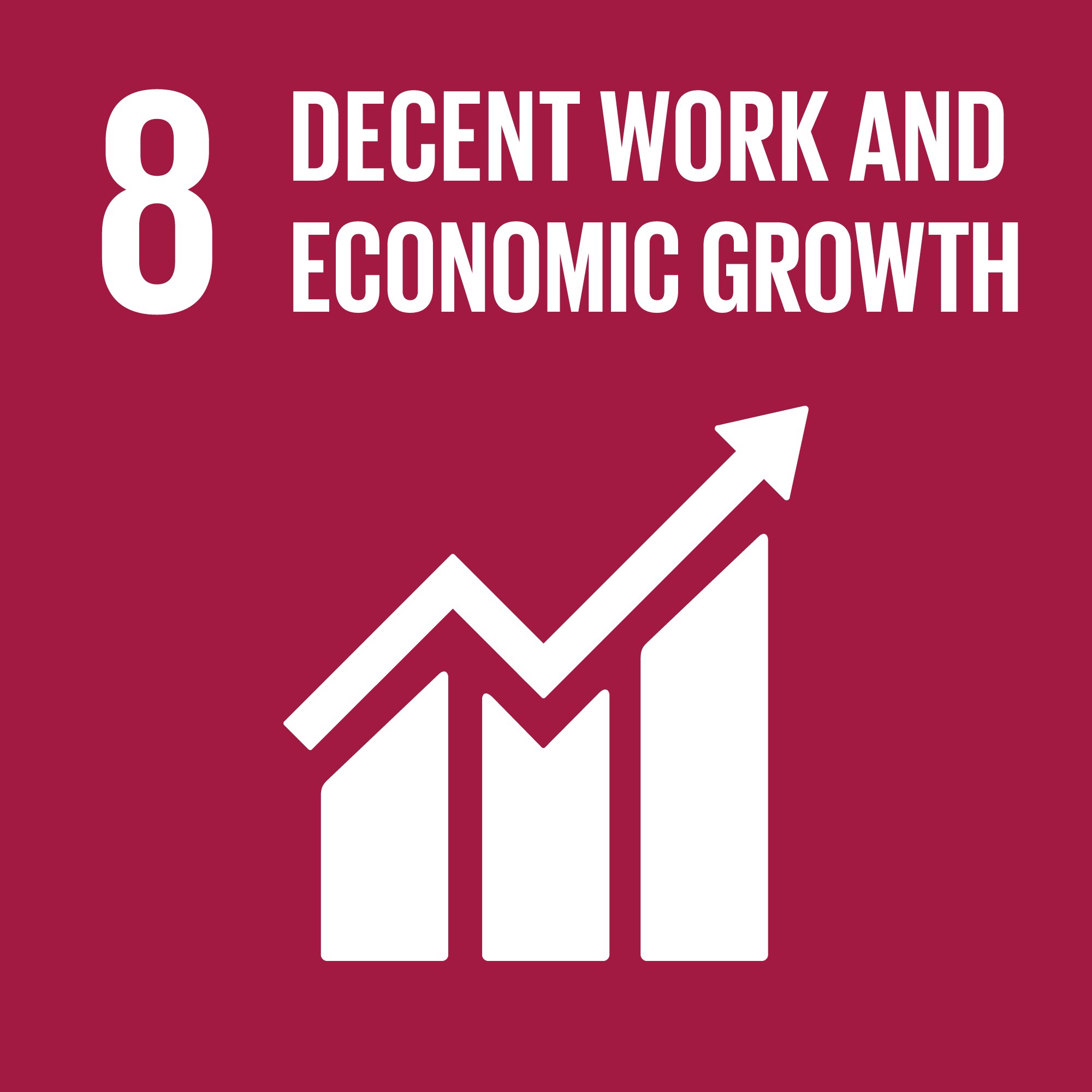 Stena's focus areas:

People, Society and Safety & Security
Relevant targets for Stena AB:
8.2 Promote economic growth through diversifying, technological innovation and upgrading.
8.4 Improve resource efficiency in consumption and production
8.5 Full employment and decent working conditions with equal pay for equal work
8.6 Promote employment, training and internships for youths
8.7 Eradicate forced labour, trafficking and child labour
8.8 Protect employee rights and promote safe and secure working conditions for all
+
Stena's corporate culture is characterised by care and inclusion. The Group's Code of Conduct sets clear requirements for decent working conditions and Stena's safety initiatives are ambitious and proactive.

Stena's responsible 

and expanding business activities 

contribute value-adding economic growth wherever they are operated-
–
Stena is a global operator with activities in tough onshore and offshore environments, which presents risks related to working conditions, and the health and safety of employees, suppliers and customers.
#9 INDUSTRY, INNOVATION AND INFRASTRUCTURE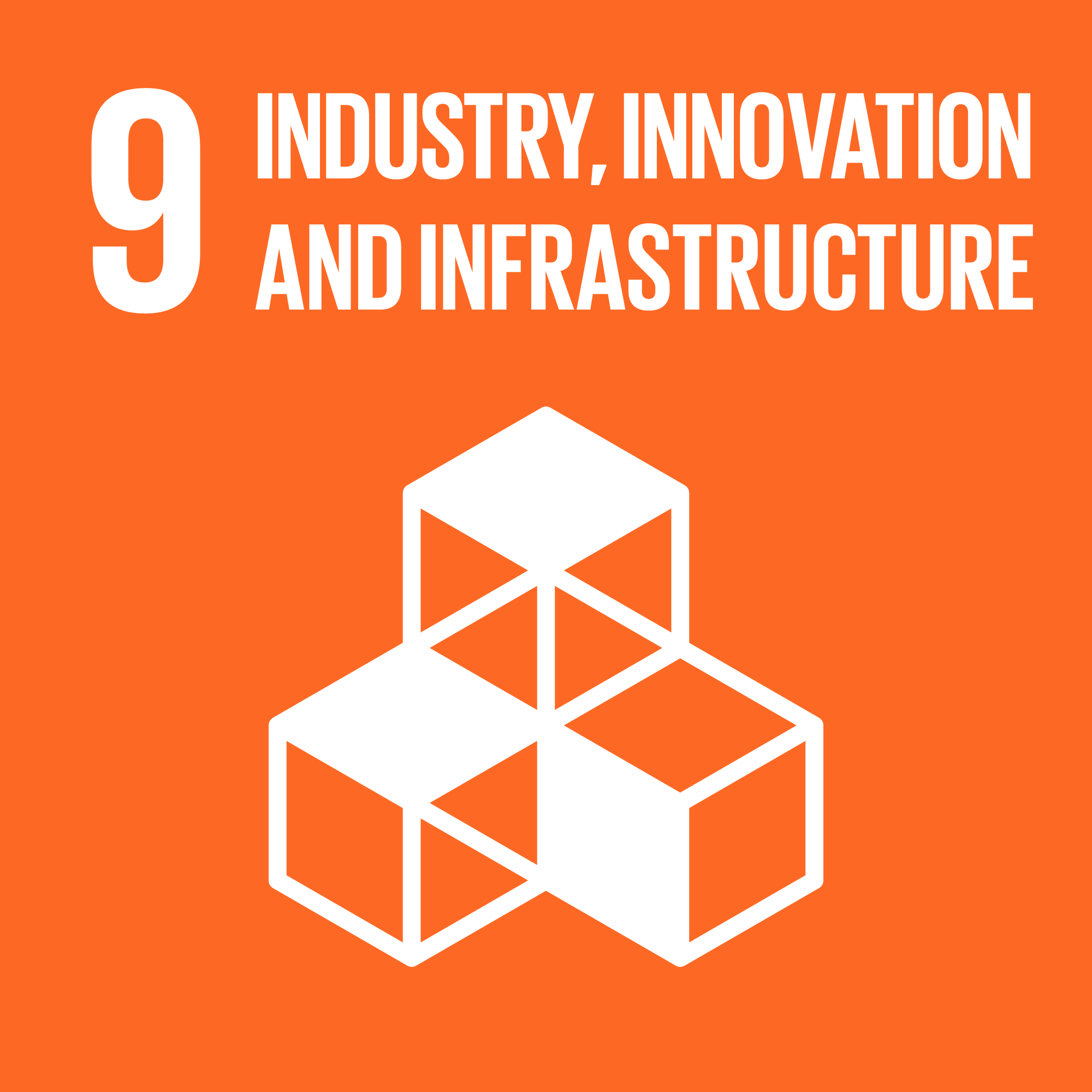 Stena's focus area:
Environment, People and Society
Relevant targets for Stena AB:
9.1 Create sustainable, resilient and inclusive infrastructures
9.5 Increase investments in research and technological capacity within the industry sector
9.4 Upgrade all industry and infrastructure for increased sustainability
+
The various Stena companies make important contributions to society, such as transport, electricity generation and technical development.

Maritime transport is a climate-efficient freight consignment method and Stena's vessels are testbeds for new innovation and the transition to sustainable infrastructure.

Stena develops new collaboration and promotes strategic port locations/routes, in order to offer customers several intermodal alternatives.
–
Stena's maritime activities among other things generate emissions that degrade air quality and can contribute to excessive noise.

Replacing the maritime fleet is a long-term process. Stena has a tradition of maintaining its vessels for long-term use (between 15 and 40 years). While it is positive to care for and use assets for a long time, technological development is progressing quickly within shipping and using older tonnage can therefore be a poorer solution from a sustainability perspective. This can also counteract the goal of upgrading the business to a sustainable infrastructure.
#11 SUSTAINABLE CITIES AND COMMUNITIES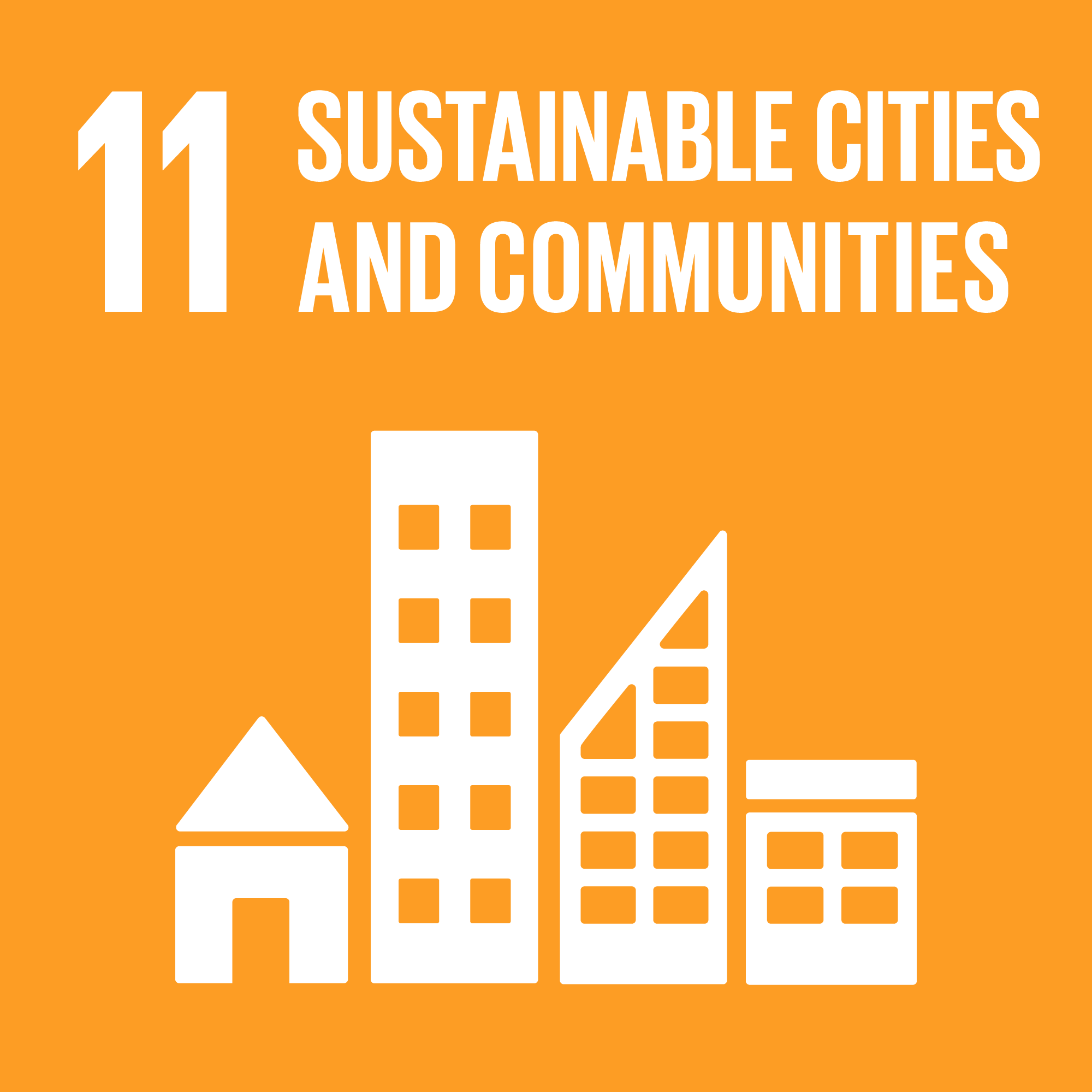 Stena's focus area:
Environment, People and Society
Relevant targets for Stena AB:
11.1 Safe housing at affordable prices
11.3 Inclusive and sustainable urbanisation
11.6 Reduce the negative environmental impact of cities
11.7 Create safe and inclusive green areas for all
+
Stena Property provides secure homes for many families from different backgrounds, developing new forms of housing.
Active responsibility for the positive development of the communities/areas where Stena Property is present.
–
Climate and environmental impacts from Stena Property, such as energy use, transport, biological diversity, waste handling and water use, and stormwater management.

In many cities 

where Stena Property is present,

there are challenges with regard to social instability, insecurity, economic vulnerability and alienation.
#12 RESPONSIBLE CONSUMPTION AND PRODUCTION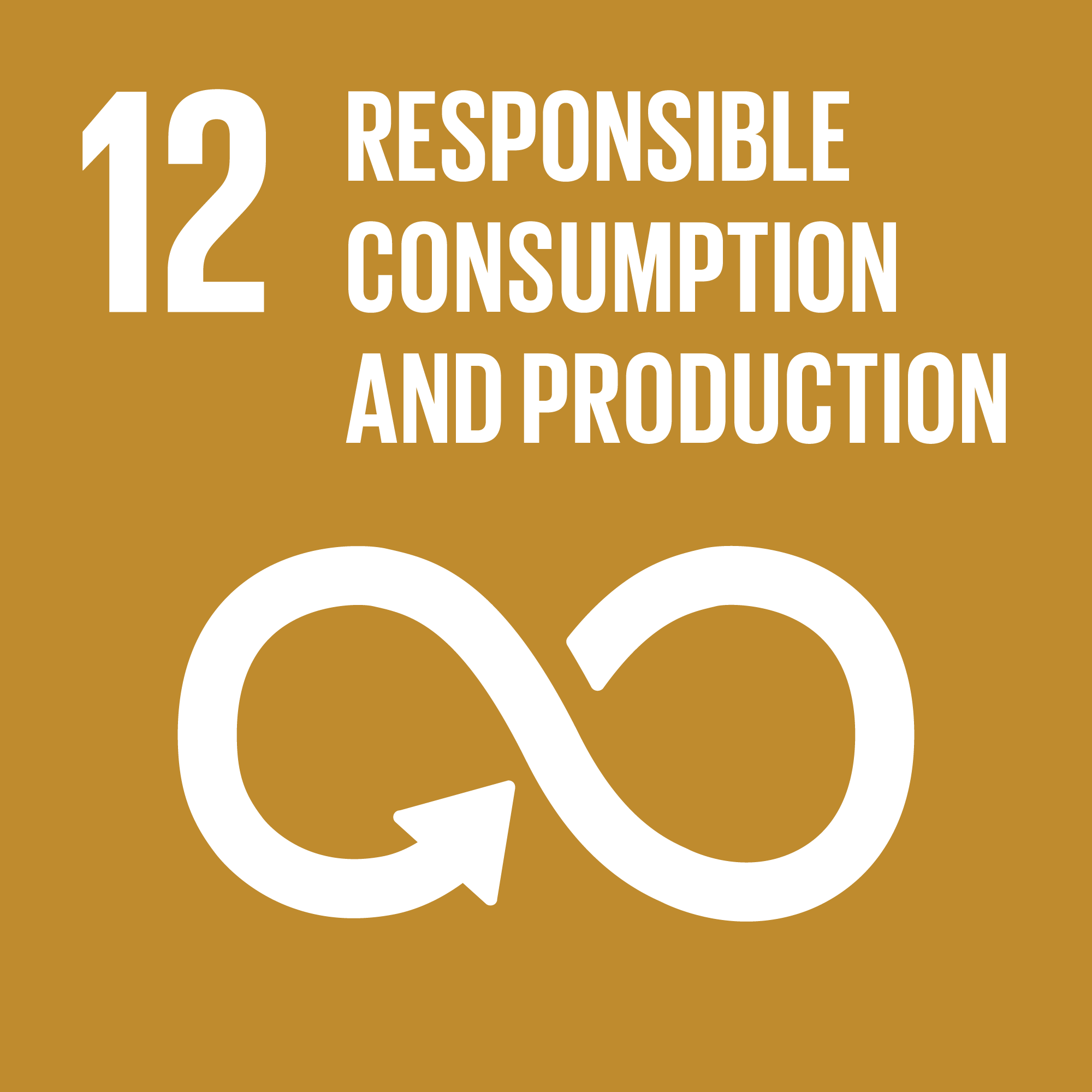 Stena's focus area:
Environment
Relevant targets for Stena AB:
12.5 Substantially reduce the amount of waste
12.2 Sustainable management and use of natural resources
12.4 Responsible management of chemicals and waste
12.8 Raise public awareness of sustainable lifestyles
+
Stena's goal is to improve waste management and increase materials recycling. The Group takes a structured approach to reducing its use of chemicals and works actively to ensure that customers make sustainable choices.
–
The use of plastics and chemicals in both Stena's maritime and land-based activities. In addition, the pandemic has increased demand for single-­use plastic items.
#13 CLIMATE ACTION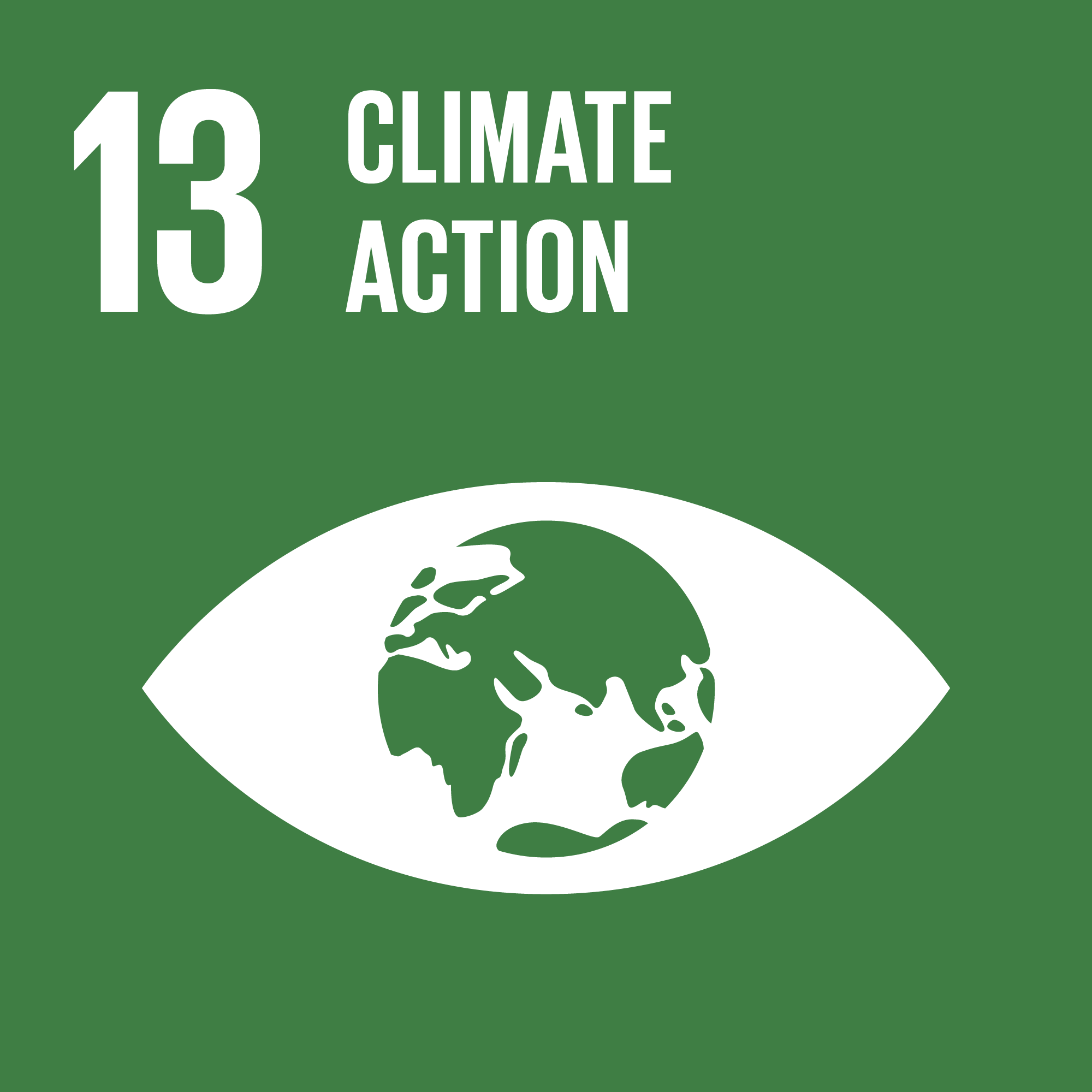 Stena's focus area:
Environment and Society
Relevant targets for Stena AB:
13.1 Strengthen the resilience against, and ability to adjust to, climate related catastrophes
13.3 Increase knowledge and capacity to manage climate change
+
Stena has a great focus on minimising greenhouse gas emissions. Several of Stena's business areas in shipping are working on trying out different renewable alternatives, as well as electrification, both internally and along with partners. They are also working on action plans in order to proactively manage the challenges related to this area.
–
Many of stena's 
activities consume large amounts of fossil fuels, leading to greenhouse gas emissions.
#14 LIFE BELOW WATER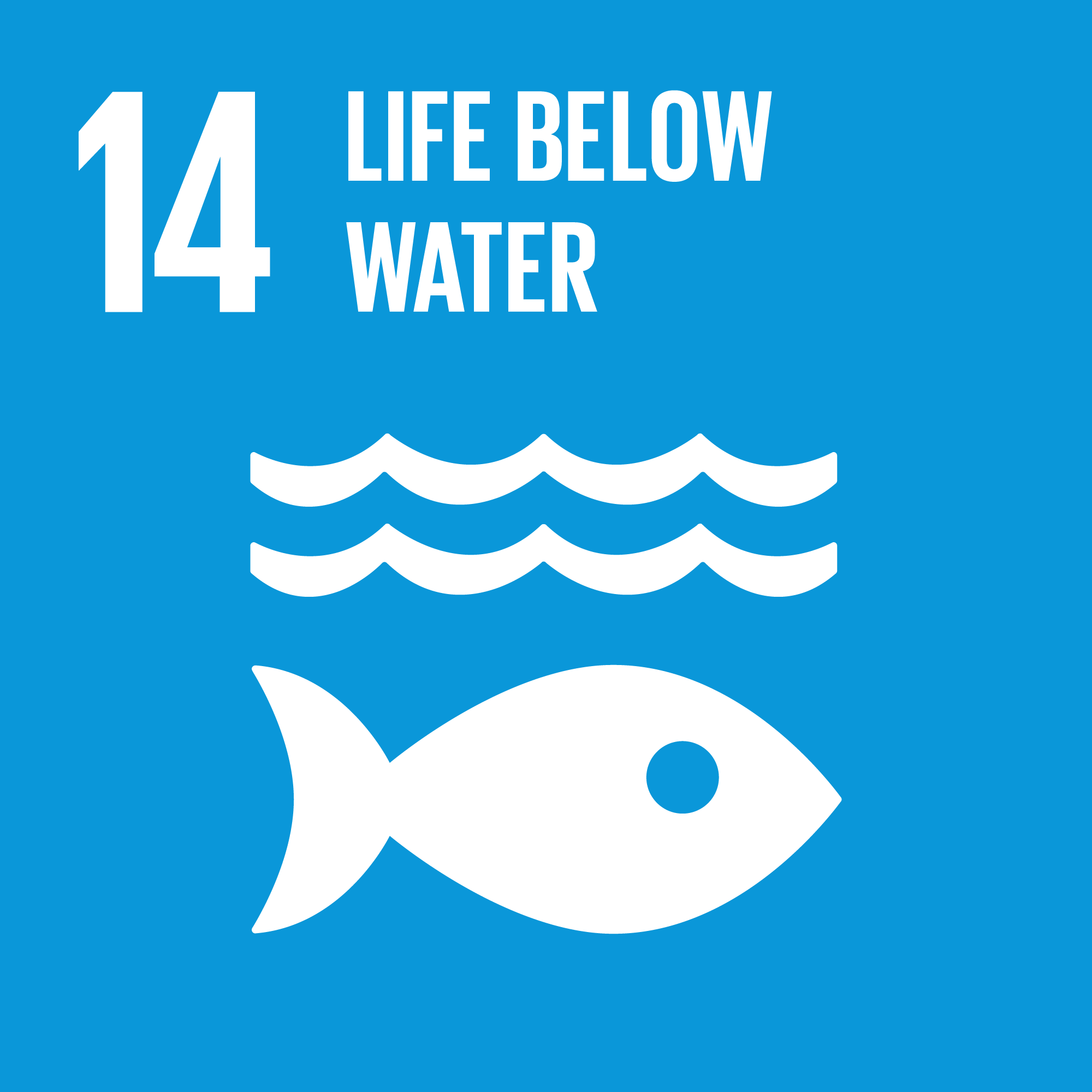 Stena's focus area:
Environment
Relevant targets for Stena AB:
14.1 Reduce marine pollution
14.3 Reduce ocean acidification
14.2 Protect and restore ecosystems
14.C Implement the UN Convention on the Law of Sea
+
Stena works actively 

to reduce its impact on marine ecosystems by working continuously to minimise risks of oil spills, install ballast cleaning systems on vessels, and use environmentally-­friendly hull paint.

Since the start, Stena has supported the Ocean Health Index, which is the UN's recommended index to measure the health of the world's oceans. Stena is also part of the "Friends of The Ocean Action" initiative, which is supported by the UN and the World Economic Forum.
–
Stena's maritime activities have a negative impact on marine ecosystems via emissions to water, disruption of marine ecosystems, noise and the risk of oil spills.
#15 LIFE ON LAND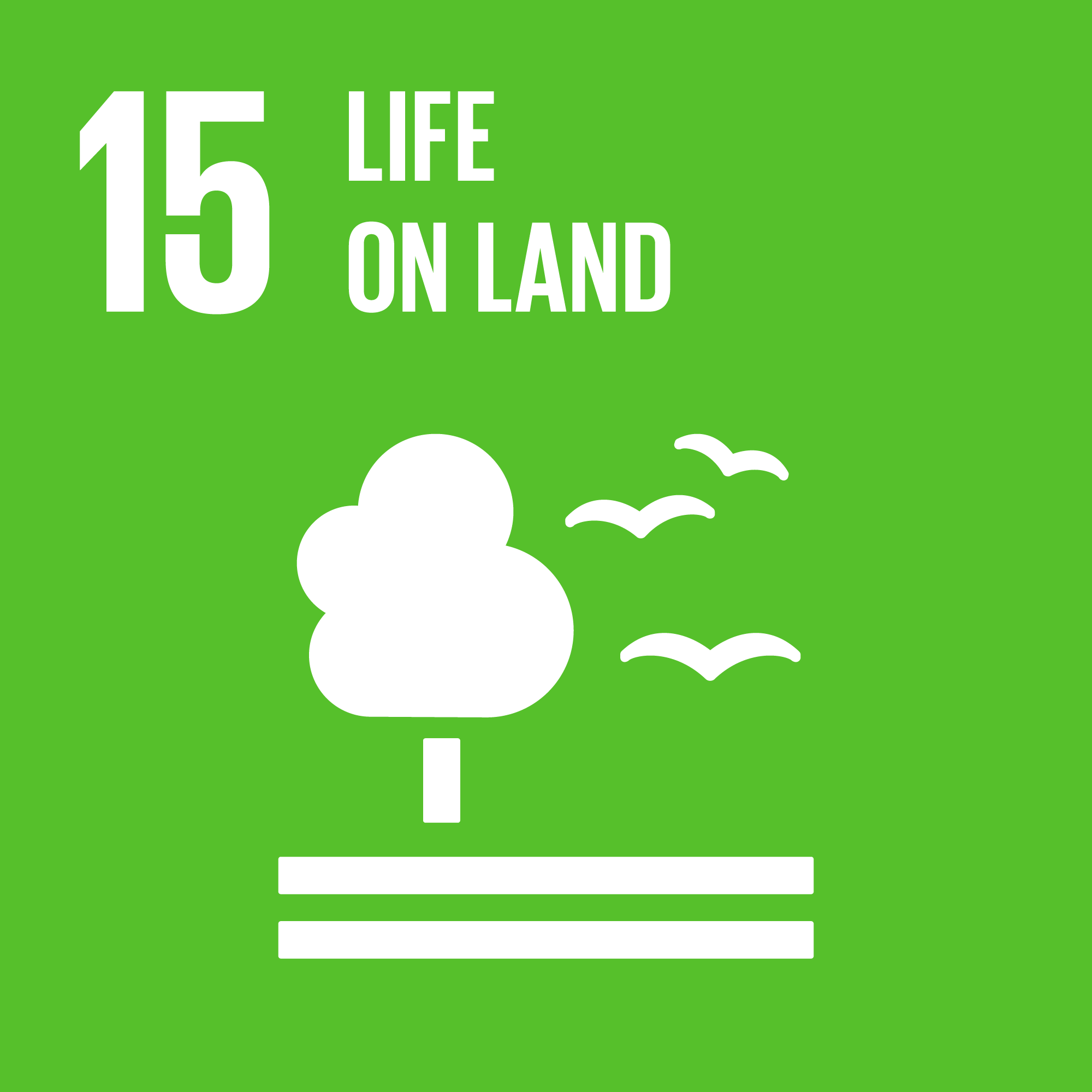 Stena's focus area:
Environment
Relevant targets for Stena AB:
15.5 Protect biodiversity and natural habitats
15.8 Prevent invasive foreign species on land and in marine ecosystems
15.A Increase financial resources in order to protect and use ecosystems and biodiversity in a sustainable way
+
Stena undertakes environmental impact assessments, sets requirements for its suppliers.
–
Stena's shore-based and maritime activities present the risk of negative impacts on ecosystems and biological diversity.
#17 PARTNERSHIPS FOR THE GOALS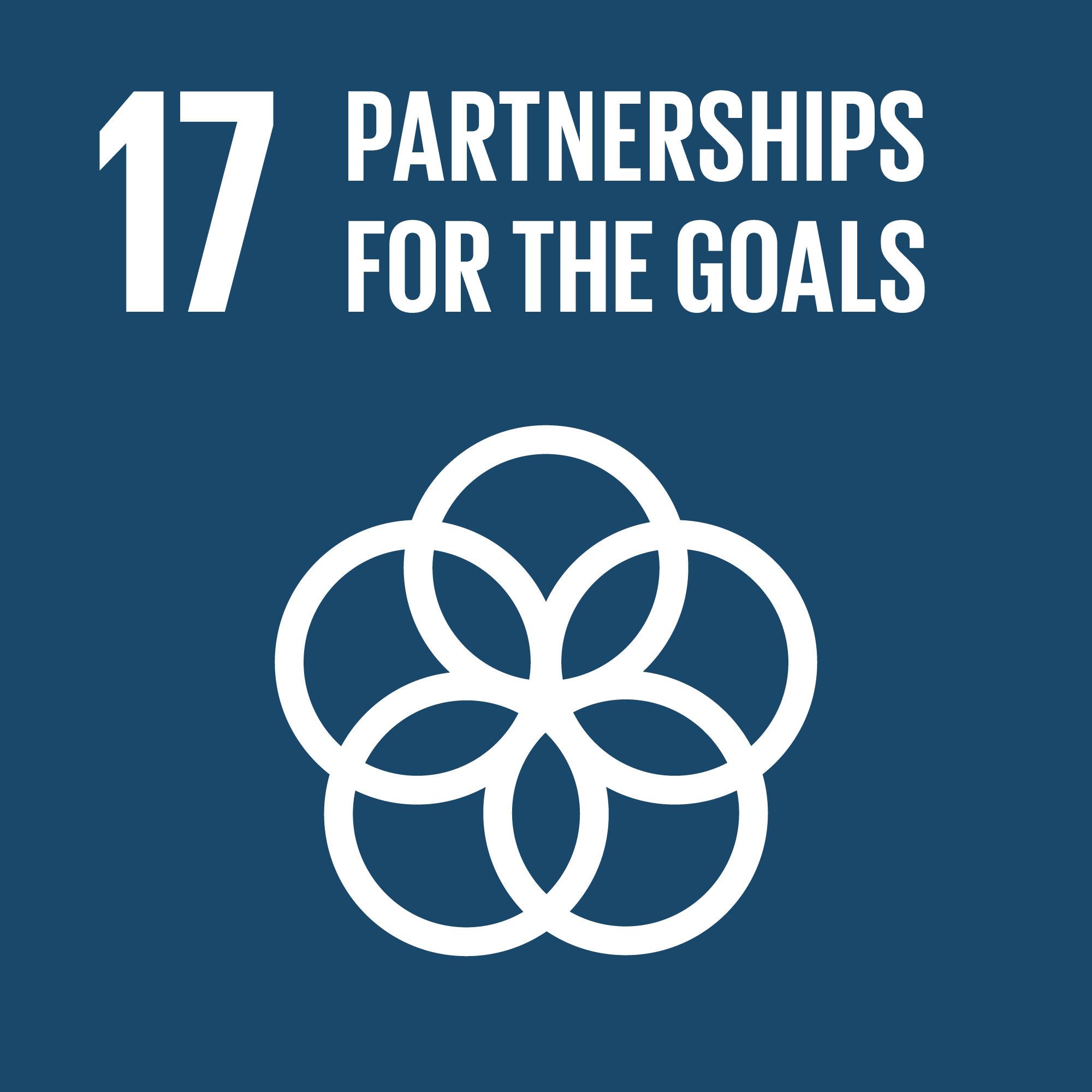 Stena's focus area:
Society
Relevant targets for Stena AB:
17.17 Encourage efficient partnerships
+
Stena seeks to be an active and dedicated corporate citizen that contributes to positive societal development. Stena directly and indirectly supports the work performed by organisations in civil society.
Stena is a member of 

the Maritime Anti-Corruptio

n (MACN) network, which seeks to reduce corruption in the shipping industry.

An example of collaboration related to sustainable development is the Swedish Shipowners' Association and several other nations' shipowner associations (the UK Chamber of Shipping, the Royal Association of Netherlands Shipowners), ECSA (European Community Shipowners' Associations) and Lighthouse. Blomsterlandet, together with the Swedish Society for Nature Conservation and Stena Property, collaborates with the Red Cross and local City Missions in Sweden.