Key performance indicators
Key performance indicators
KEY FIGURES WITHIN THE FOUR FOCUS AREAS
Below are the outcomes for a selection of the Group's key figures within the four focus areas.
Environment
Total amount of carbon emissions from the Group´s vessels by business unit. In 2021, emissions increased due to increased activity.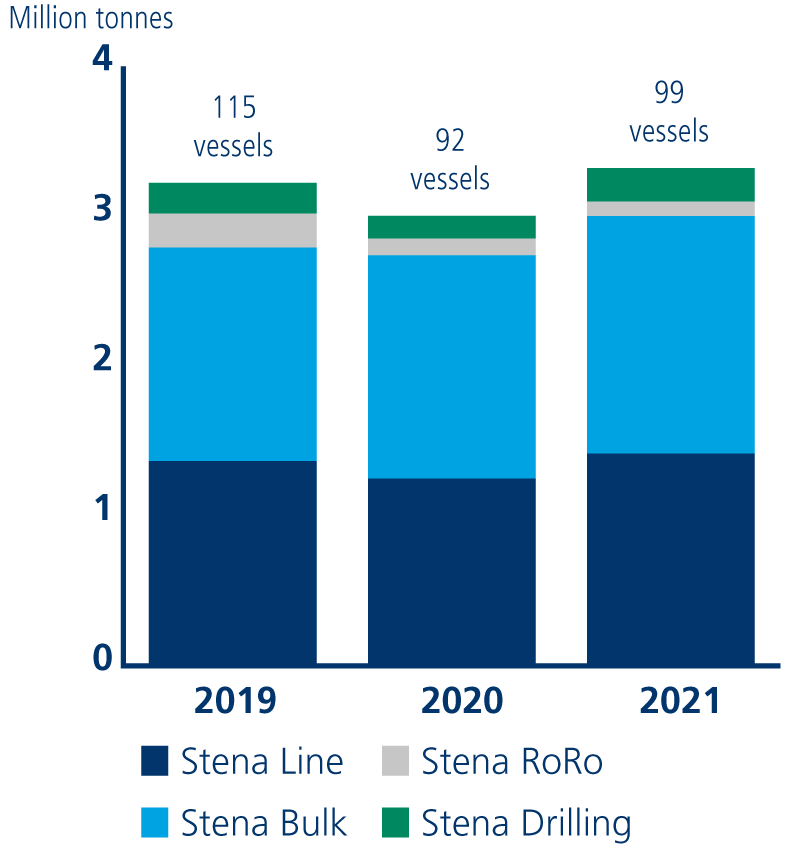 CO2 emissions per nautical mile (M) and year for Stena Line, Stena Bulk and Stena RoRo. Emissions remain stable for the entire fleet, despite larger vessels and more cargo during the year.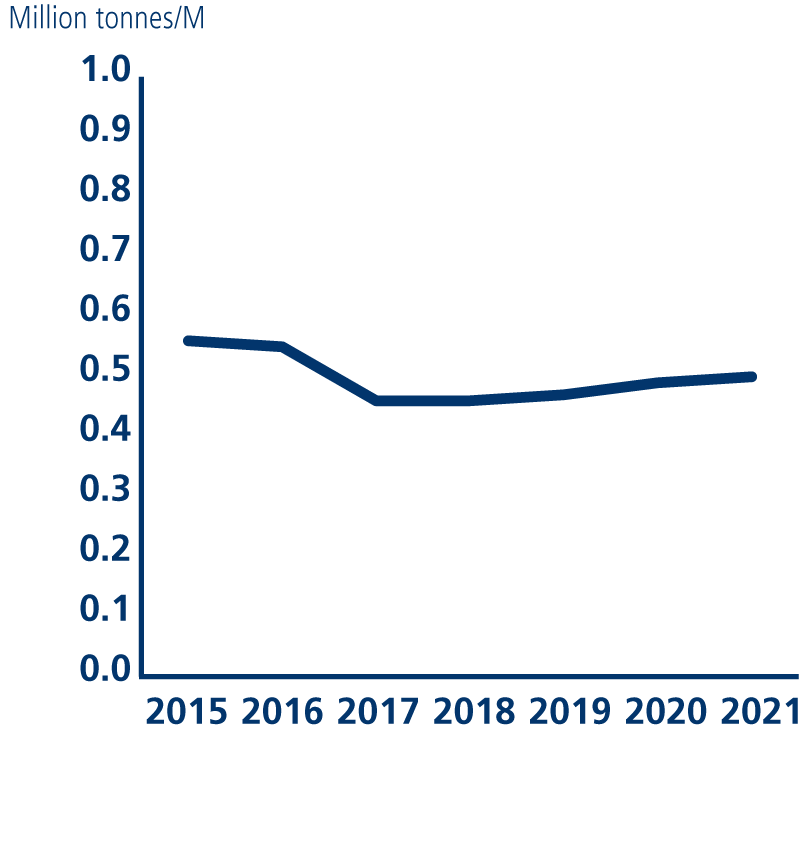 The use of onshore power supply is increasing, which leads to reduced carbon emissions.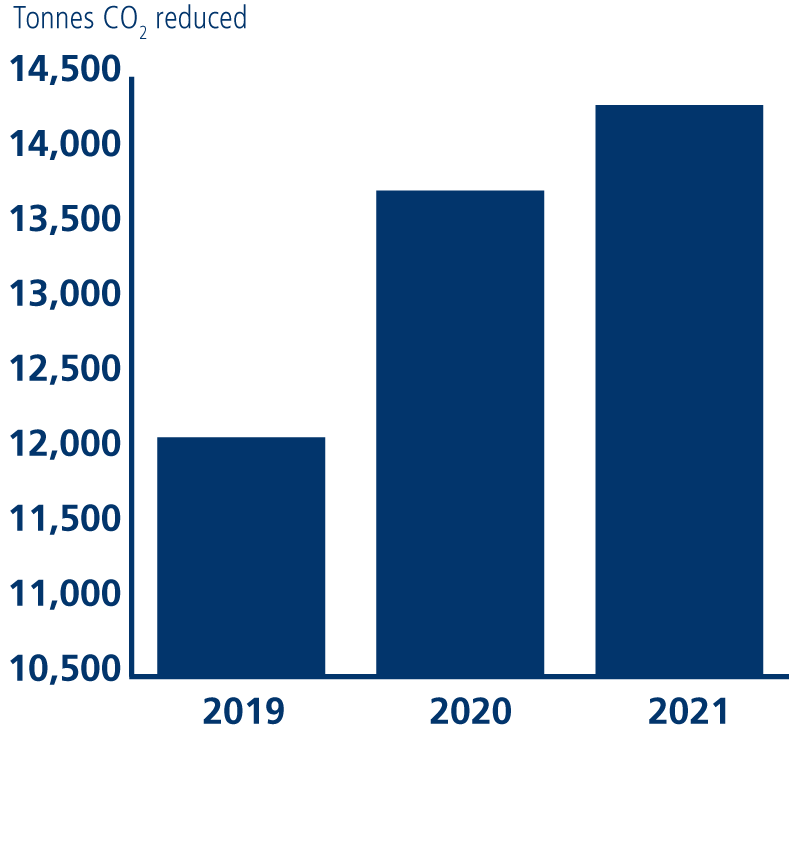 The reduction in carbon emissions through the use of onshore power is equivalent to around 8,400 diesel cars´ carbon emissions in one year.
Oil spills
The year´s total number of oil spills resulted in emissions totalling 531 litres.

Society

Stena Property produced 1,000 new sustainable homes during the year.
Stena Line currently has 18 ferry lines that connects Europe.
The Group employs more than 15,400 employees worldwide.
Safety & Security

Safety is one of the first items on the agenda at all Board meetings in the maritime business units. LTIF is an important metric for this safety aspect. The majority of the business units achieved their targets and improved their LTIF performance during the year.

People

Women on Boards of Directors (%)