Active role in the transition
In its own actions and in collaboration and partnership with other stakeholders, Stena must minimise the climate and environmental impacts resulting from the Group's activities on a responsible and efficient basis.

Through optimal use of resources, phasing out fossil fuels, energy efficiency measures and electrification, Stena works purposefully to drive development in a sustainable direction. The pursuit of a circular economy, with the development of new business models, is also a central part of the Group's transition, opening up new business and growth opportunities.
POLICY
Stena's Code of Conduct and Group Safety and Environment Policy form the basis for the Group's environmental work. All of Stena's business units are required by the Code of Conduct to work to reduce their environmental and climate impact.
Stena promotes responsible use of resources and applies the precautionary principle to protect the environment, prevent pollution, reduce energy use, and minimise waste and greenhouse gas emissions. Stena's business units must always be in line with, or exceed, national or international agreements and regulations regarding emissions to air, land and water.
Several business units have their own environmental policies adapted to the needs of the business. Moreover, several business units are certified according to ISO 50001 and ISO 14001 (energy management and environmental management systems respectively). These systems guide how the business units work with organising, following up, evaluating and reporting energy and environmental impacts.
GOALS AND RESULTS
Each business unit sets its own long-term and short-term goals, based on the materiality analyses. The environmental goals applying to all business units are to minimise greenhouse gas emissions and improve energy efficiency.
Stena works actively to contribute to the shipping sector's efforts to achieve the sector's net zero emissions target by 2050. Stena sees this target as a business opportunity, since the Group is a major player with the power to influence different segments of the shipping industry in the right direction.
The dependence on fossil fuels is Stena's greatest sustainability challenge. Many initiatives are under way within the Stena Group with the aim to achieve net zero. Stena is also well aware that the transition rate needs to increase sharply in the coming years, in order to achieve society's climate goals. The annual report contains additional key performance indicators in the environmental area.
Risks
Stena has well-established sustainability risk analysis. These are conducted by each business unit on an annual basis and reported to the central sustainability department. Below is a summary of the business unit's most significant risks in the area of Environment.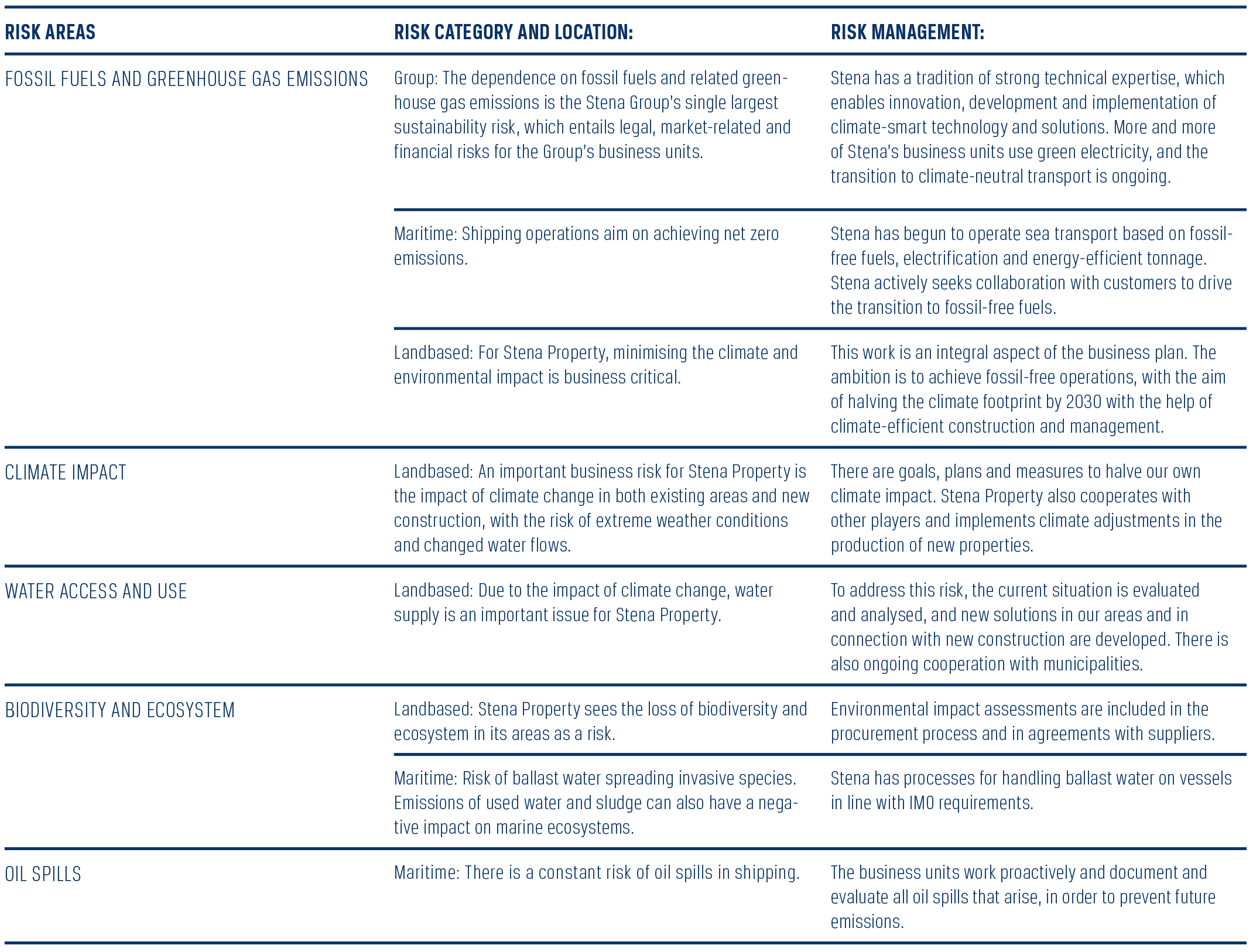 STENA'S POSITION
In 2022, Stena AB published a position paper on fossil fuels and greenhouse gas emissions. Stena has decided to take an active role in the transition to net zero emissions and the phasing-out of fossil fuels, and supports:
The EU's ambition to be climate neutral by 2050
The implementation of a worldwide tax on CO2 emissions from ships
Within Stena's business units, a number of initiatives are underway to drive development towards net zero emissions from shipping. Examples of these are:
Minimise energy consumption across all business units
Offer biofuels as an alternative in the tanker segment
Take a leading role in the development of methanol as a fuel for shipping and in the development of a large-scale battery solution for ferries.
THE UN SUSTAINABLE DEVELOPMENT GOALS
In the Environment area, Stena influences and contributes to achieving the following goals: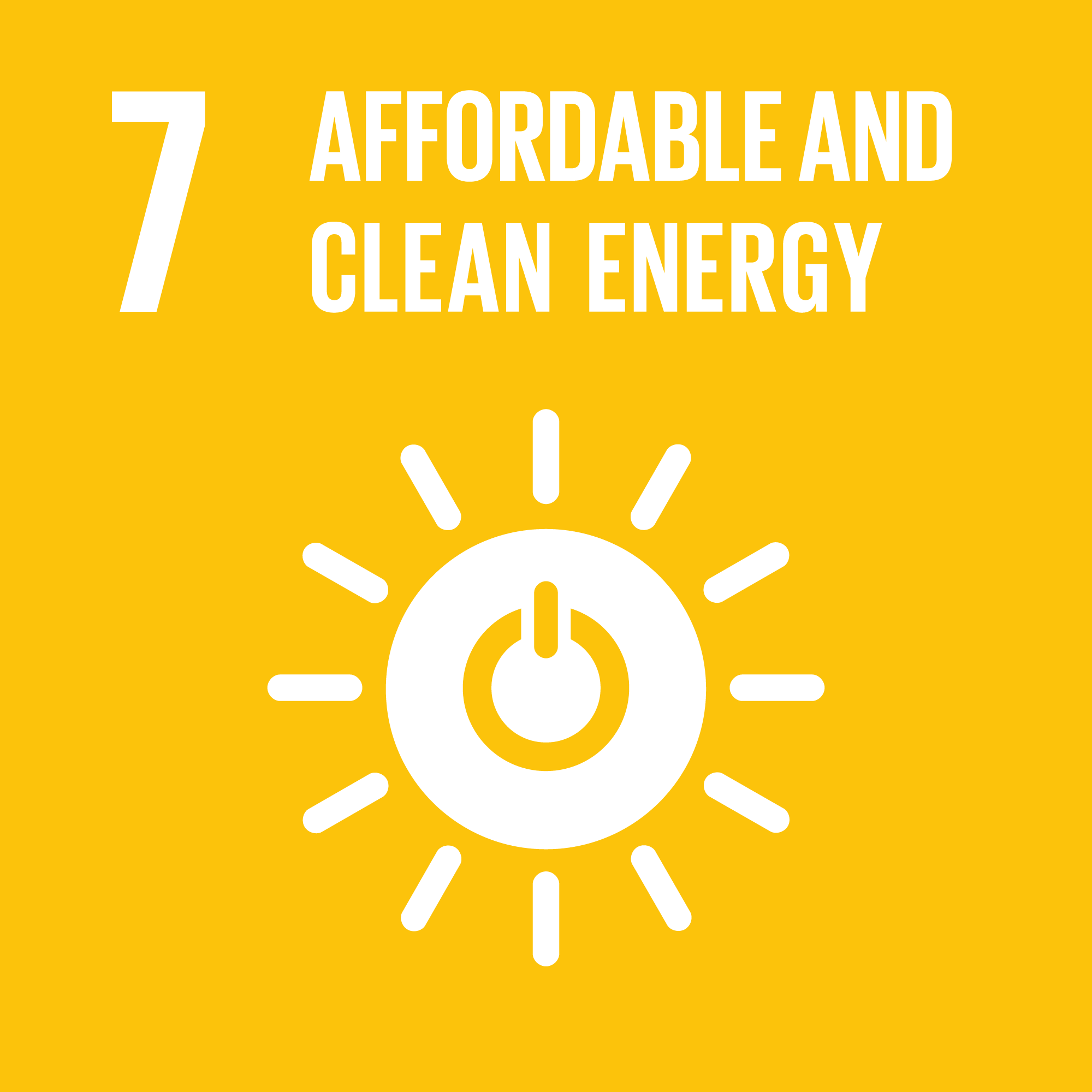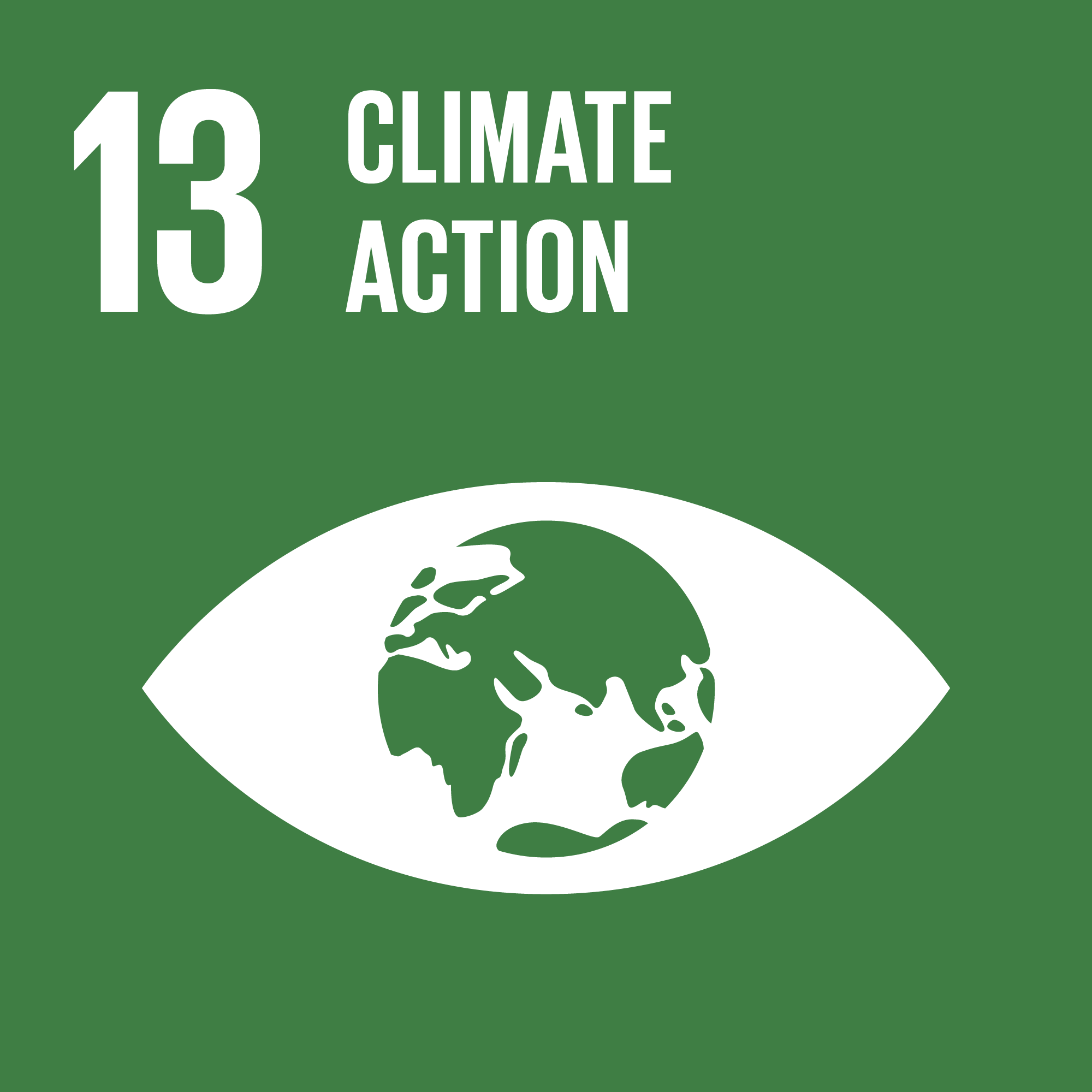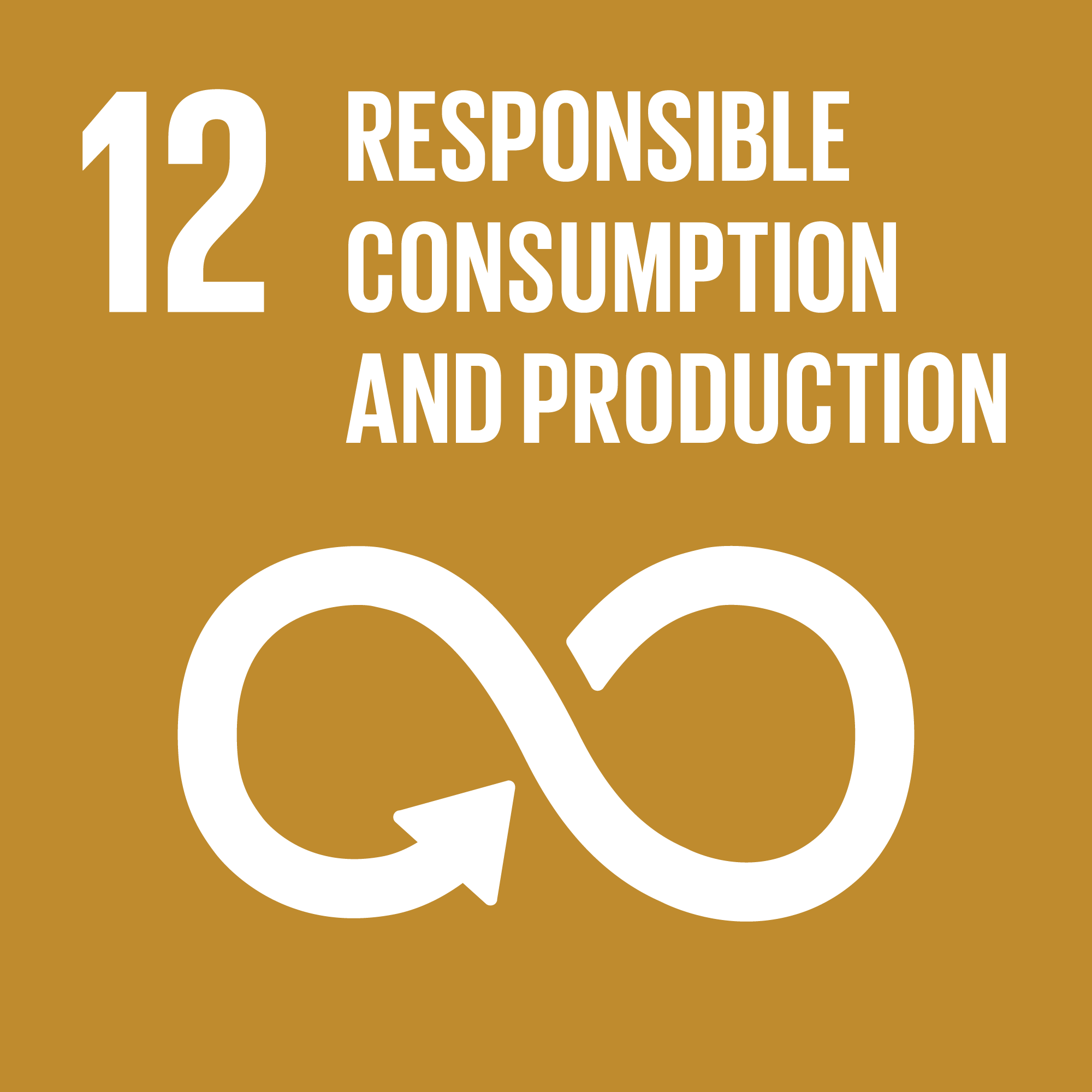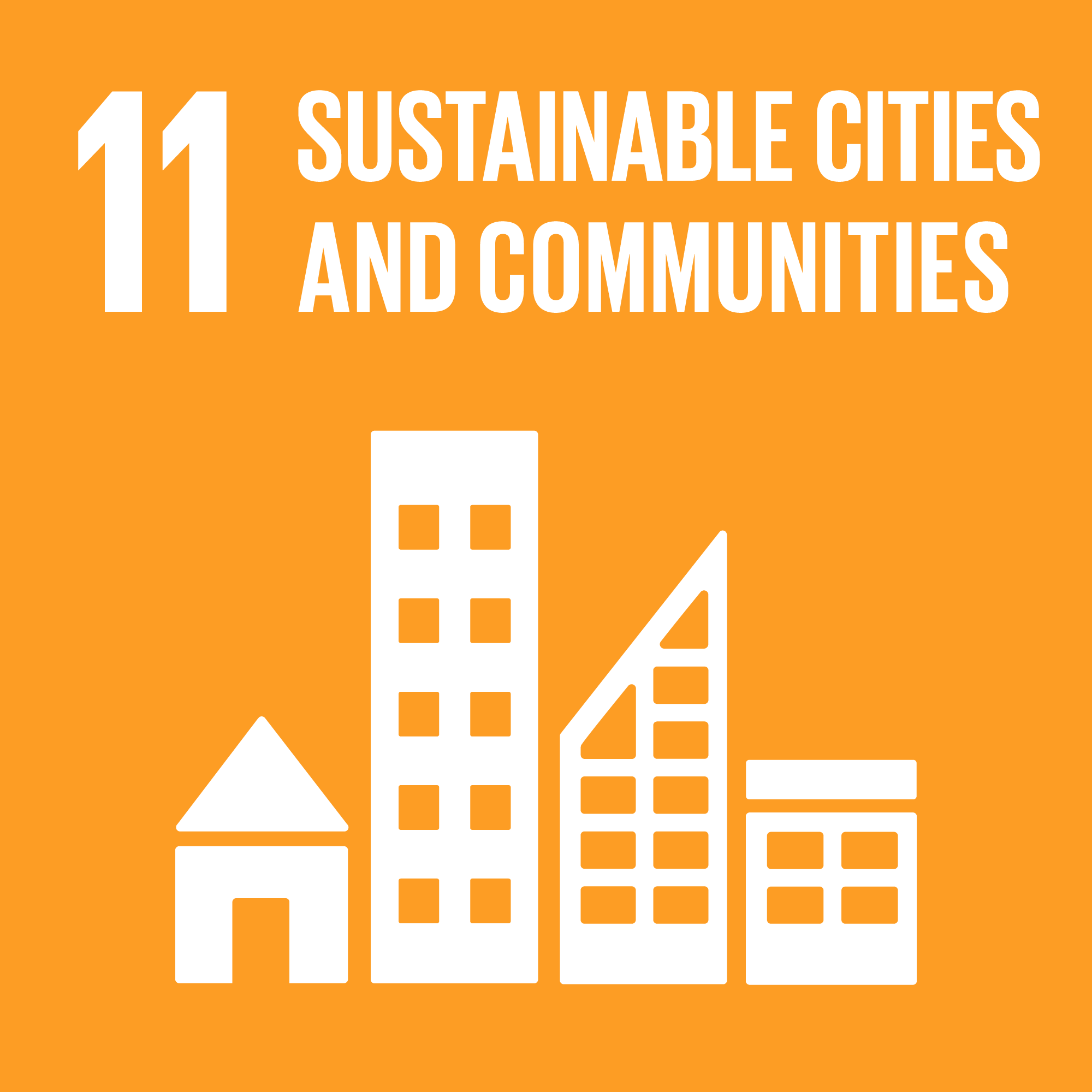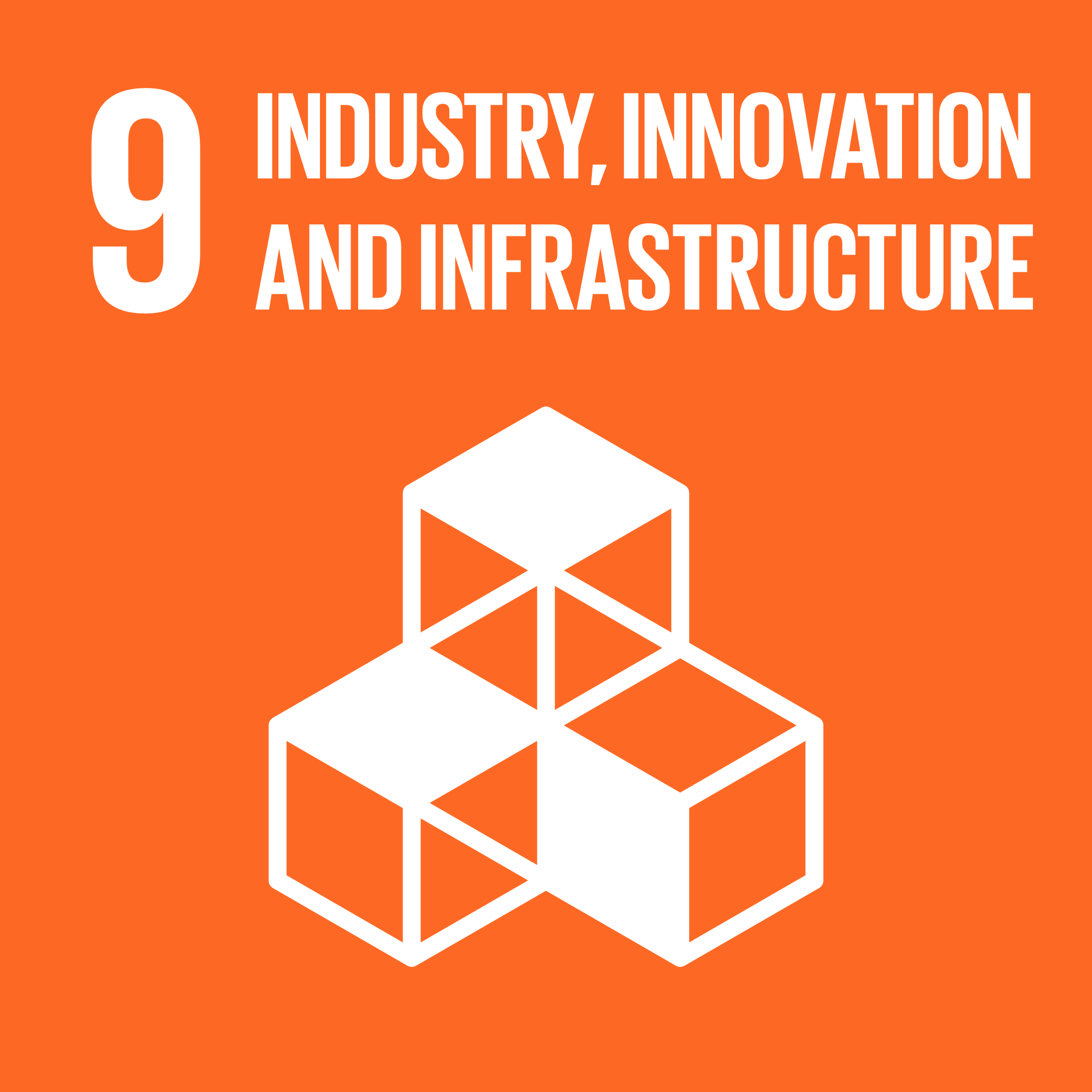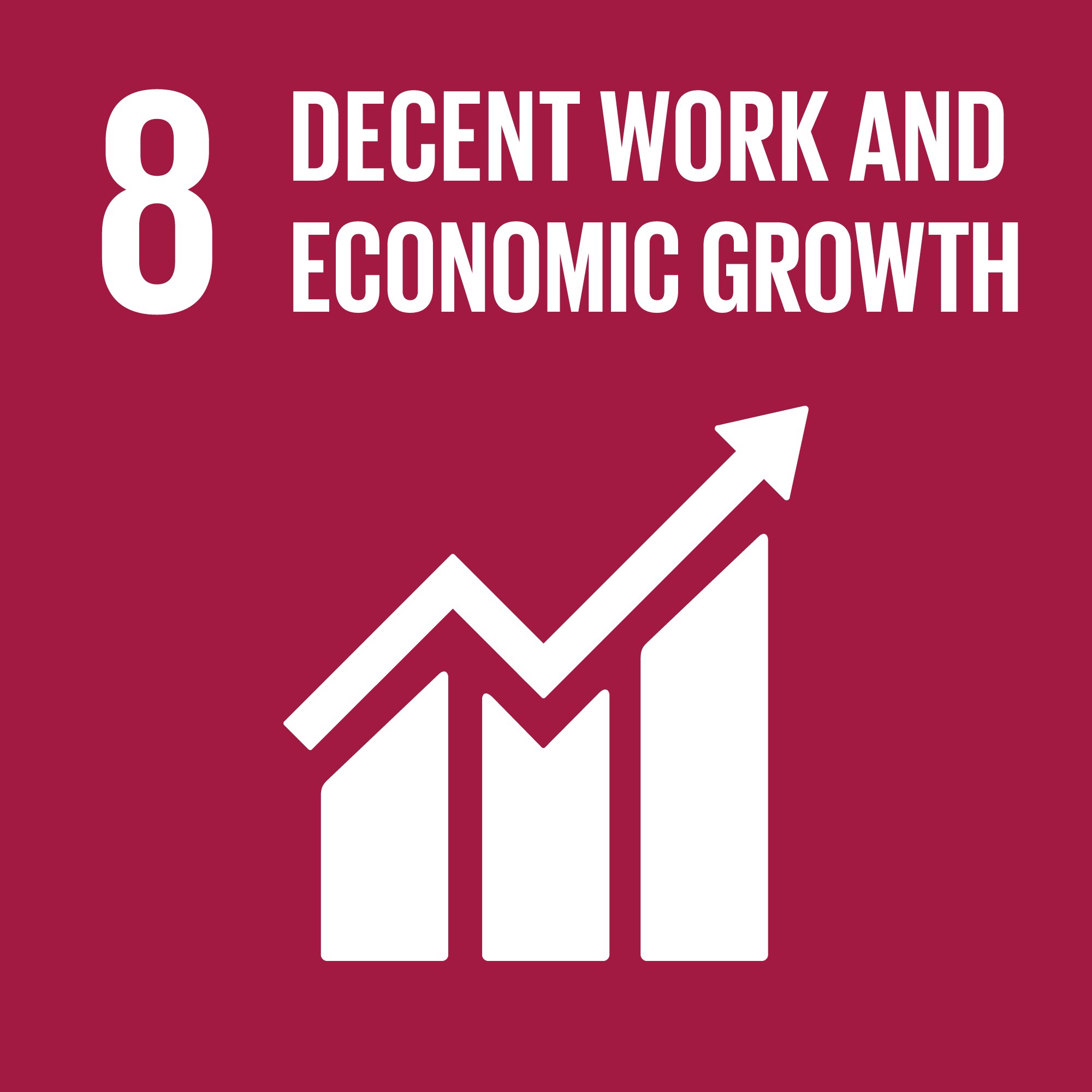 Read more about all our UN Sustainable Development Goals here