Safety always comes first
Offering a safe and secure environment to all employees and customers onboard vessels and rigs, and at yards all over the world, takes highest priority for Stena. Stena conducts continuous proactive safety work to increase awareness of safety in its business units.
Safety issues are always top of mind in all areas of Stena's business units. Proactive and systematic work concerns ensuring a safe and secure environment for employees and customers, including passengers and tenants. The safety work also includes the transport of goods.
Policy
The following Group-wide policies concern security issues: Safety & Environment Policy, Security Policy and Information Security Policy. In addition, there are other business-specific policies.
Stena aims to provide a safe environment for all employees, and the goal is for no work-related injuries or accidents to occur.
Safety issues are at the top of the agenda in shipping operations, and as a minimum, Stena adheres to the national and international conventions governing the safety at sea.
GOALS AND RESULTS
Proactive work is under way to achieve Stena's vision of zero work-related injuries and workplace accidents in its operations.
Follow-up of relevant key performance indicators for safety, including LTIF (an established key performance indicator in the area), is regularly considered by the management and Board of Directors of each business unit.
Stena has a Group-wide crisis team with overall coordination responsibility for increased emergency measures in the event of crises affecting all or several parts of the Group.
RISKS
Stena has well-established sustainability risk analysis. These are conducted by each business unit on an annual basis and reported to the central sustainability department. Below is a summary of the business unit's most significant risks in the area of Safety & Security.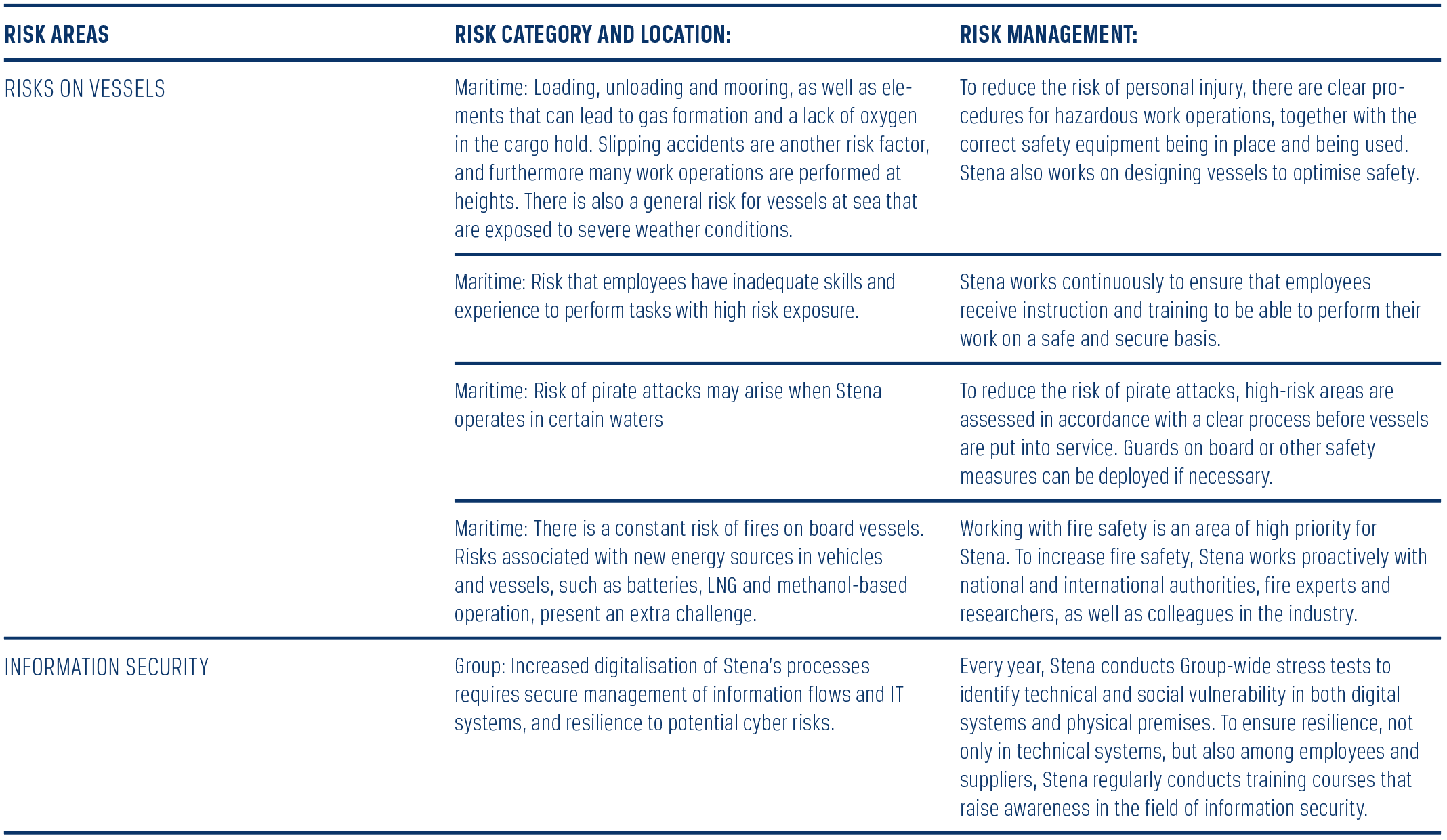 FIRE PREVENTON
To minimise the risk of fires onboard vessels, at sea or in port, Stena works proactively with,for example, national and international authorities, fire safety experts and researchers. Despite extensive efforts to prevent fires from breaking out, incidents will still occur. In August 2022, close to Gotska Sandön a fire broke out onboard Stena Scandica. The fire was localised to a lorry's refrigeration unit, was quickly extinguished and only spread to a limited extent. No personal injuries were reported in connection with the fire.
To ensure a fire-safe future, Stena has learned important lessons from the incident that occurred on Stena Scandica.
"We share knowledge within the Stena Sphere, for example between Stena Teknik on the maritime side, and Stena Recycling, since there are many shared challenges, and with colleagues in the industry. Good safety work depends on cooperation. We can achieve more by working together," says Martin Carlsson, Marine Engineer on Stena Teknik.
THE UN DEVELOPMENT GOALS
In the area of Safety & Security, Stena influences and contributes to achieving the following goals: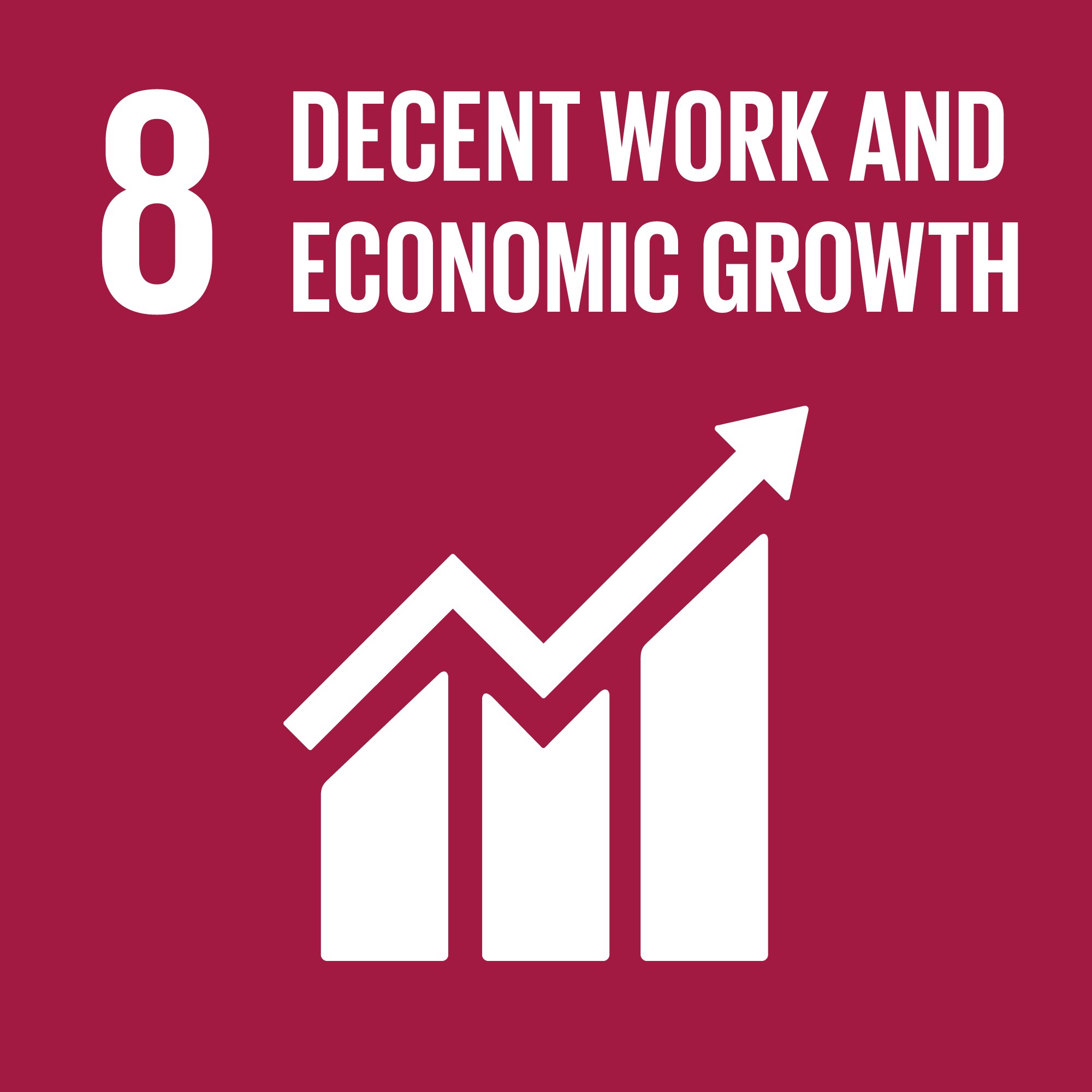 Read more about all our UN Sustainable Development Goals here