Stena Drilling signs strategic framework agreement with dCarbonX for Decarbonisation Exploration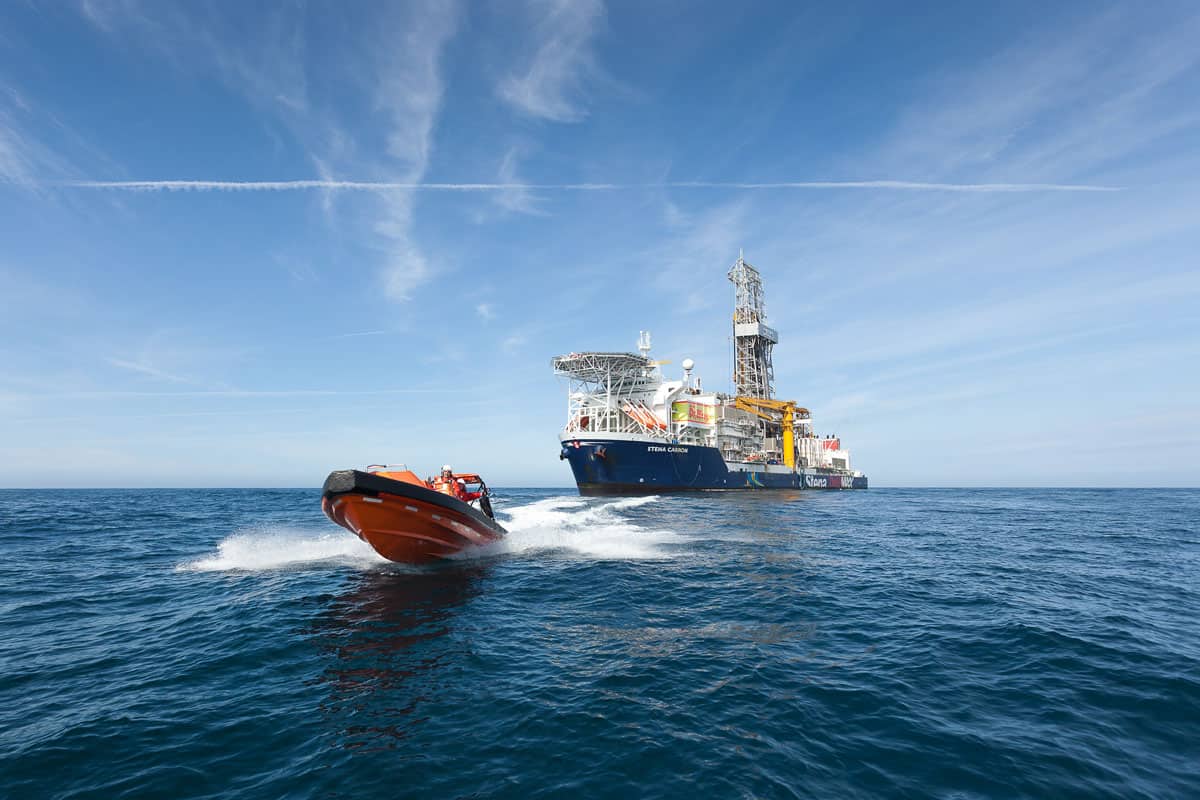 Stena Drilling has entered into a strategic framework agreement for Decarbonisation Exploration with UK based dCarbonX to support the development of offshore "GeoEnergy" resources. Both parties are interested in offshore Decarbonisation Exploration drilling as a new, innovative, and sustainable enabler of the Energy Transition. The companies will work together to engineer solutions to discover and develop subsurface assets for combinations of geothermal energy, molecular energy storage, and carbon sequestration.
Erik Ronsberg, CEO of Stena Drilling said:
We're pleased to sign an agreement with dCarbonX to advance our journey in the Energy Transition. This innovative partnership dovetails well with the work Stena is doing in sustainability, research into cleaner fuels and emissions reduction. By employing the skills that our company has built up over the years and utilising our drilling units to explore for geothermal energy, CO2 and other gas storage locations which dCarbonX have identified, we will be able to play a positive part as the first "Decarbonisation Exploration Driller" working towards a low carbon future.
Tony O'Reilly, CEO of dCarbonX said:
Stena Drilling is the obvious strategic partner for our future offshore Decarbonisation Exploration activities given its world class fleet of modern drillships and semi-submersible offshore drilling units. Stena's corporate commitment and demonstrated track record in safety, environmental stewardship and innovation are further compelling reasons for this partnership. We look forward to working with Stena on delivering our exciting forward programme of GeoEnergy projects.
About Stena Drilling: Stena Drilling Ltd. is one of the world's leading independent drilling operators, with four ultra-deep water drillships and two semi-submersible midwater drilling rigs, operating in a global market. Based in Aberdeen, UK, Stena Drilling has been a pioneer in several areas of technological development and innovation in the offshore industry and is a subsidiary of Stena AB, a privately owned company based in Gothenburg, Sweden.
About dCarbonX: dCarbonX Ltd is a pioneering private UK company established to discover geothermal, subsurface energy storage and carbon sequestration assets to facilitate the Energy Transition. Based in London, dCarbonX Ltd is originating and building a portfolio of high-value Energy Transition subsurface GeoEnergy assets in EMEA, deploying advanced technologies in a new process known as 'Decarbonisation Exploration' and using its proprietary ARC (Avoid – Reduce – Capture) methodology. dCarbonX Ltd was founded in 2020 by Dr. Angus McCoss, Dr. John O'Sullivan and Mr. Tony O'Reilly.
Aberdeen, 3rd February 2021